Pressemitteilungen Sofabrik
Wemyss 2016:
With no less than six new collections for Autumn 2016 Wemyss will be showcasing all of their new collections at their Chelsea Harbour showroom during the Focus/16 event running 19-23rd September.
Info:
http://www.wemyssfabrics.com/about-wemyss/latest-news/article/focus16
Decohome Oktober 2015:
Decohome Oktober 2015.pdf
Linwood Einrichtungsstoffe als Presseempfehlung in "Wohnen Träume" Ausgabe 5/2014, S. 8 und S. 49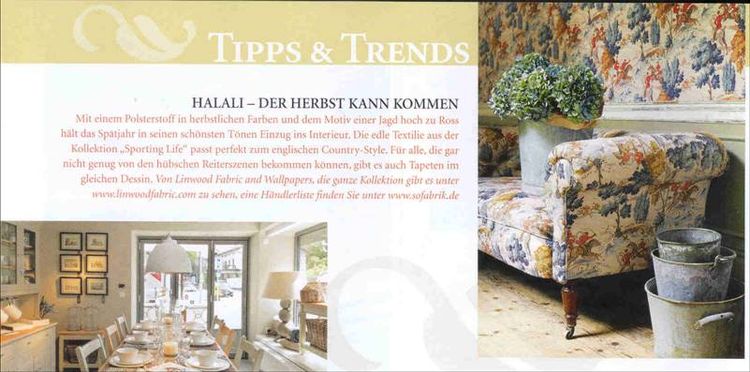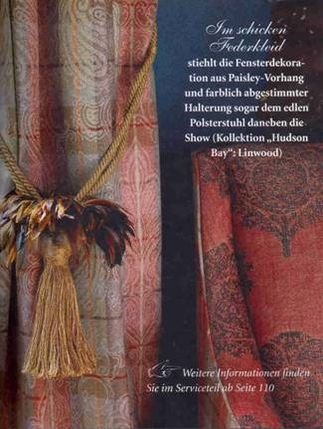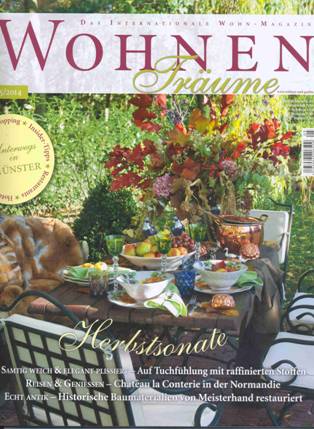 Kollektion Sporting Life und Hudson Bay der britischen Kollektion Linwood.
Presse Veröffentlichung IAN MANKIN in AD Architectural Digest/Mai 2014
Die neue AD empfiehlt auf Seite 82 die Stoffe von IAN MANKIN in blau, speziell
Ticking Sky
und
Union Leaf Airforce
.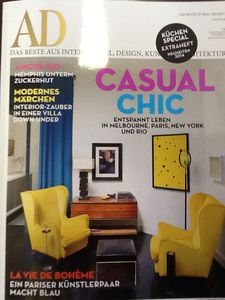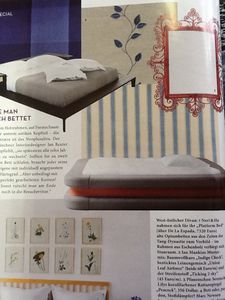 Händler Anfragen für Deutschland über
service@sofabrik.de
Titel : Klassisch Wohnen
Ausgabe: Februar-März-April 2014
Ian Mankin
(
www.ianmankin.com/press/
)
www.linwoodfabric.com/about-us
www.gancedo.com/idioma_en/noticias_en.php